How to create a patient intake form in 2023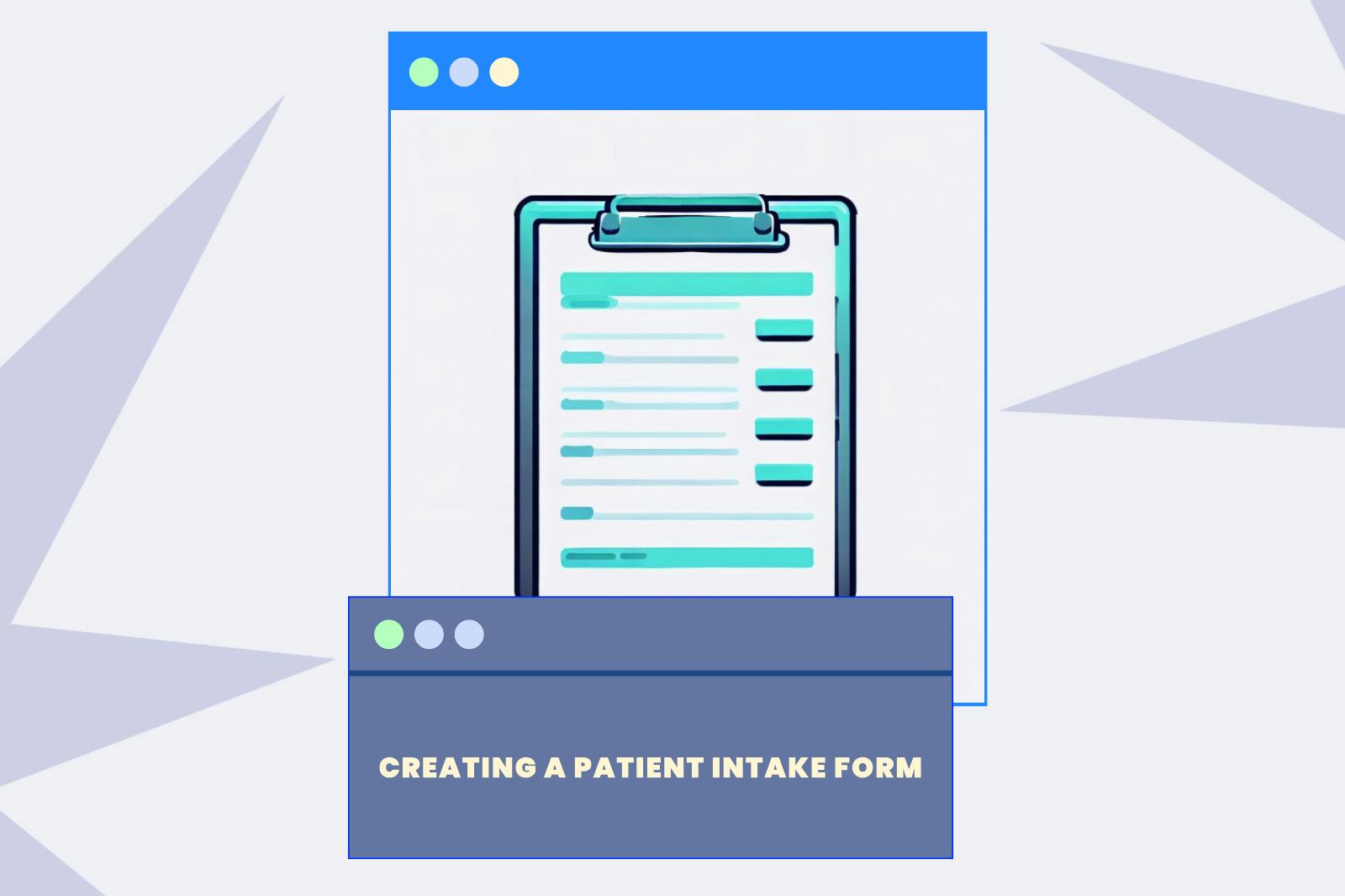 A step-by-step guide to create an effective HIPAA-compliant form with Formsort
You're just weeks away from launching an online therapy center and you need a way to onboard your first patients. Intake forms are where you collect the essential patient data and consents that will let you provide care effectively. You know that you want to use a form builder to create your intake form and you know it's super important to have a visually appealing, on-brand form, so you're looking to either build it on your own or find a form builder that allows you to do that.
To get started quickly and to be able to scale, you decide to go with a healthcare specialized form builder, like Formsort. You can build your intake form with Formsort, resting assured that your form is comprehensive. In this article we'll walk you through the process of creating an effective HIPAA-compliant intake form so you can build, deploy, and provide care immediately!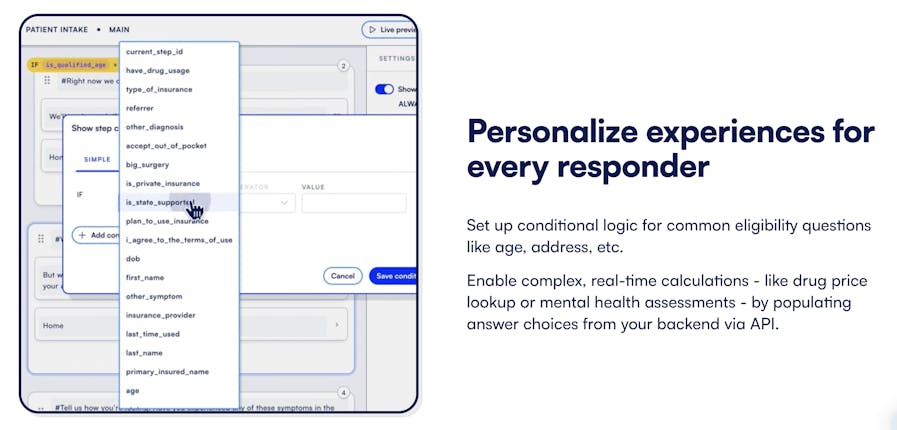 Understanding HIPAA compliance
HIPAA is the cornerstone of responsible and ethical healthcare practice in the United States. It's a federal law that protects patients' confidential health information (PHI). Healthcare organizations must ensure strict protocols are in place to safeguard patient privacy against unauthorized access or improper disclosure, including data security measures like encryption and access controls. HIPAA compliance helps healthcare organizations avoid legal consequences and build trust and reputation among patients. You can read more about HIPAA compliant form builders here.
The benefits of online healthcare forms
HIPAA compliant digital health forms are a powerful tool for your business, offering many advantages over traditional paper forms. Efficiency is one of the most important reasons to switch over to online forms. Digital forms can be completed and submitted quickly, reducing processing time. There's no need for physical transportation or manual data entry. They also increase data accuracy. Automated data validation and formatting in digital forms minimize errors, ensuring that the information collected is accurate and consistent. Plus, users can access digital forms from anywhere with an internet connection, making them more convenient for remote or mobile users. They can often fill out important forms at convenient times, reducing the time they're spending in a waiting room.
Digital forms can be easily customized to suit specific needs, including adding conditional logic, multimedia elements, and branding. For healthcare forms, HIPAA compliant encryption and secure storage options mean you can ensure data security and privacy. Access controls can limit who can view and edit the form data. Digital forms can be integrated with workflow automation tools, allowing for the automation of tasks and processes based on form responses. They also enable the collection of detailed data analytics and reporting, providing valuable insights for decision-makers.
With all of these great features, it makes sense to start your healthcare business off right with HIPAA-compliant digital intake forms.
Getting started with Formsort
So why should you make the switch from paper-based forms to digital solutions like Formsort? Formsort is a versatile and user-friendly form builder platform designed to streamline data collection, enhance user experiences, and optimize workflow efficiency. It offers a wide range of features tailored to meet the diverse needs of businesses, including healthcare organizations and fintech companies. Here's an overview of some key features that make Formsort stand out:
Intuitive form building: With Formsort's no-code interface, you can create forms from scratch or choose from a selection of templates to jumpstart the form creation process.
Conditional logic: Formsort offers robust conditional logic capabilities, allowing you to create dynamic forms with branching that adapts based on responders' previous answers. This feature ensures a personalized and efficient form-filling experience.
Customization: You can easily customize the visual appearance of their forms, including adding logos, images, and branding elements. You can also finesse the design of your form with full CSS control. 
Data integration: Formsort seamlessly integrates with various data store options so you can store, retrieve, and analyze data conveniently.
Experimentation: You can continuously improve your form by trying different wording or changing the order of questions. Test various versions and see what helps you increase submission rates.
Recovery: With features like data save and partial submission, you and your users can retain the information entered in forms. If they accidentally close their browsers, they can pick up from right where they left off. And if your users abandon the form, you can analyze the drop off points and reach out to them to complete the form without losing any of the data they've already entered.
Step-by-step guide: creating a fillable HIPAA compliant form
Section 1: Form setup
Step 1: Sign up for a Formsort account following the registration process. After logging in, you'll be taken to your Formsort dashboard.
Step 2: Once inside the dashboard, click the "+ New flow" button and select "Start blank."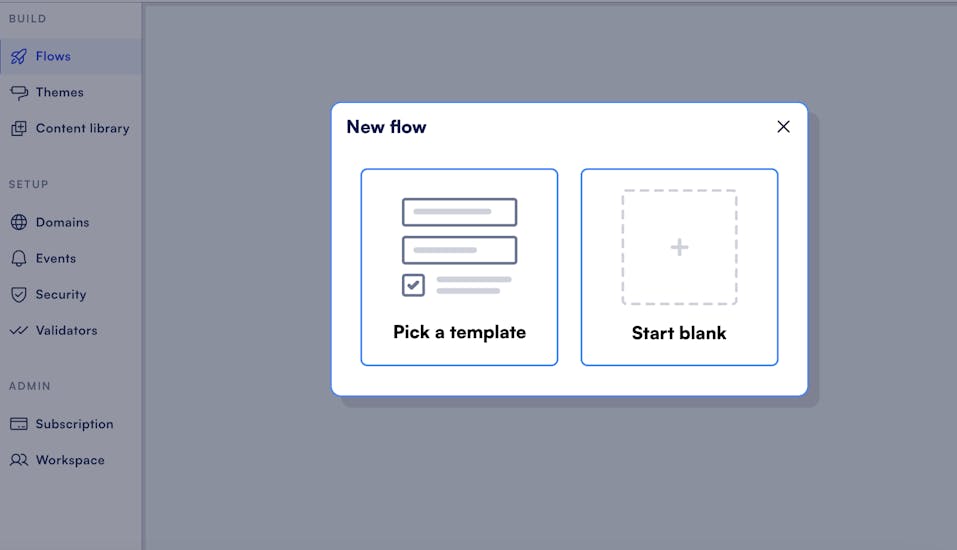 Step 3: Select a theme from the options. Don't worry, you can customize them later!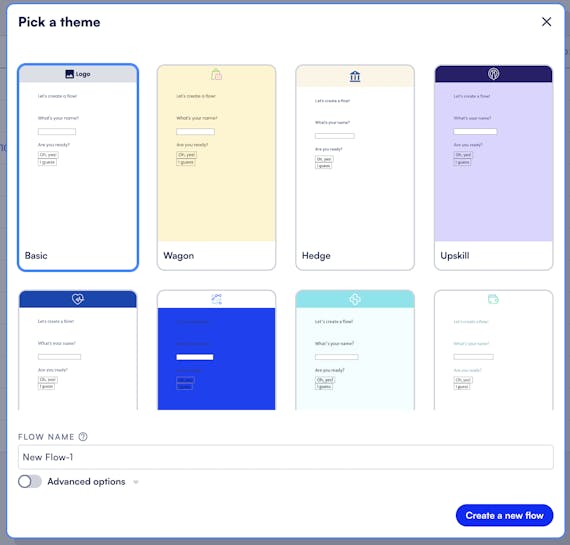 Section 2: Adding form fields
Step 4: Add steps (pages) and inside of them the necessary questions (fields) such as patient name, contact details, medical history, etc. You can group them together under sections such as 
Personal details
Diagnostic questions
Insurance and
Schedule Appointment.
Step 5: Customize the style of every component to match your brand aesthetics.
Section 3: Conditional logic
Step 6: Add conditional logic to create dynamic form journeys like displaying different questions based on previous answers or letting prospective patients know if they qualify for your services.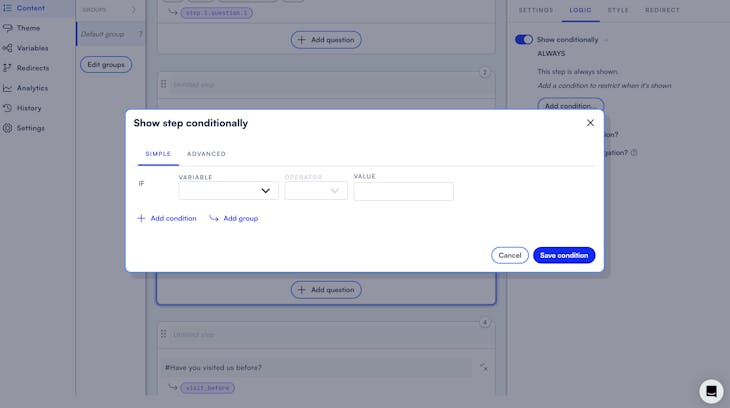 Step 7: Formsort doesn't store your data long term so you can select a data store of your choice from our list of native integrations to securely store your form data. Click on the name of the form at the top of the page to go back to the form's main page. You'll see the list of integrations. Connect to the right data store integration.
Section 5: Review and testing
Step 8: Review the form for accuracy and completeness. Check its functionality by previewing it. Go through the form, answer the questions, see that the logic is working and that everything looks beautiful and as intended.
Section 6: Get HIPAA compliance
Step 9: Talk to the sales team and get your BAA.
Section 7: Publishing your HIPAA compliant form
Step 10: To publish the form, click on the Deploy button at the top of the page. The button might say Redeploy if you've already published it before. Once you've published it, you can embed the form on your website or use a custom subdomain and just redirect potential patients to that link.
Creating a custom subdomain for your flow so it aligns with your website's URL is a great way to build trust with responders, make returning to the form easier, and improve SEO. Read more about setting up subdomains for your Formsort flow.
Step 11: Form optimization is an essential component of form building–understanding how to improve your form to enhance its performance requires an ongoing process of experimentation. Experimentation helps you learn about your patients' needs and preferences. You can test changes to form fields, conditional logic, and design to enhance user experience.
Experiments allow you to test different form variations to see which one performs best in terms of user engagement and completion rates. You'll get data-backed insights into what works and what doesn't. This allows you to make informed decisions about form design, content, and functionality.
Healthcare forms are dynamic and regular experimentation ensures that your forms remain effective and aligned with both your patients' changing needs and evolving HIPAA regulations.
Examples of healthcare companies using Formsort 
There's a growing number of healthcare companies using Formsort to build secure, efficient forms optimized for patient experience.
Vial is a digital contract research organization (CRO) that uses a Formsort powered qualification form to streamline their clinical trial management system (CTMS). With Formsort, they reduced their form building times and saw a 30% jump in form completion rates. In addition, their in-house engineering resources were significantly freed up to work on company solutions. 
Nourish is a virtual weight loss clinic with a holistic approach leveraging a Formsort form to qualify and onboard patients. Their dynamic form guides prospective clients along an effective process that even integrates with a scheduling calendar upon completion. They provide a truly streamlined onboarding experience.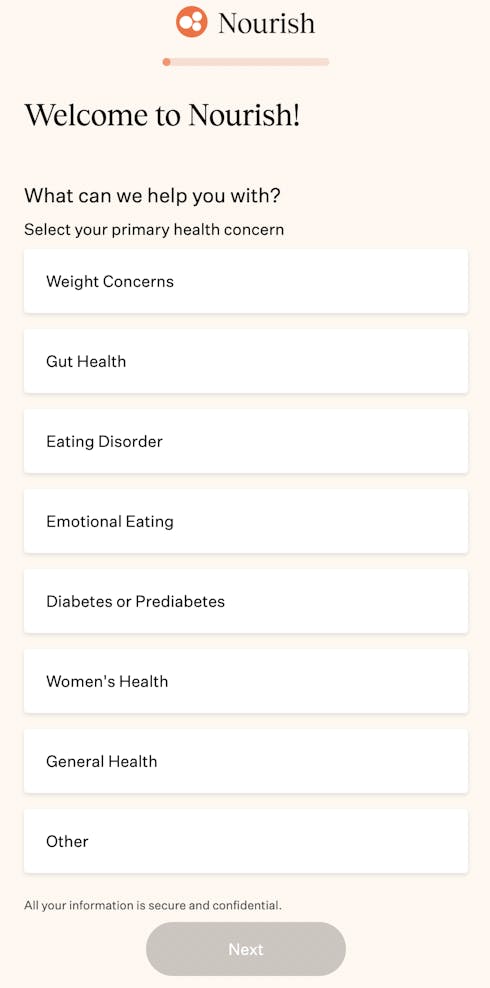 GoodRx is a telehealth provider helping patients identify and access the medicines they need. They've created a highly specialized intake form that branches into personalized paths based on patient conditions. Targeted questions. No distractions. 
You can also browse our gallery of some of the best designed forms on the internet at Fineflows.
Power your next form with Formsort
An effective intake form is one of the most important tools in your digital health business tool belt. It's your first interaction with prospective clients and a chance to make a lasting impression. To create a professional, personalized intake form that educates and onboards, you need a form builder like Formsort that offers sophisticated technology on an intuitive studio interface. Sign up for the free account and create your patient intake form now.