Formsort vs Typeform vs Jotform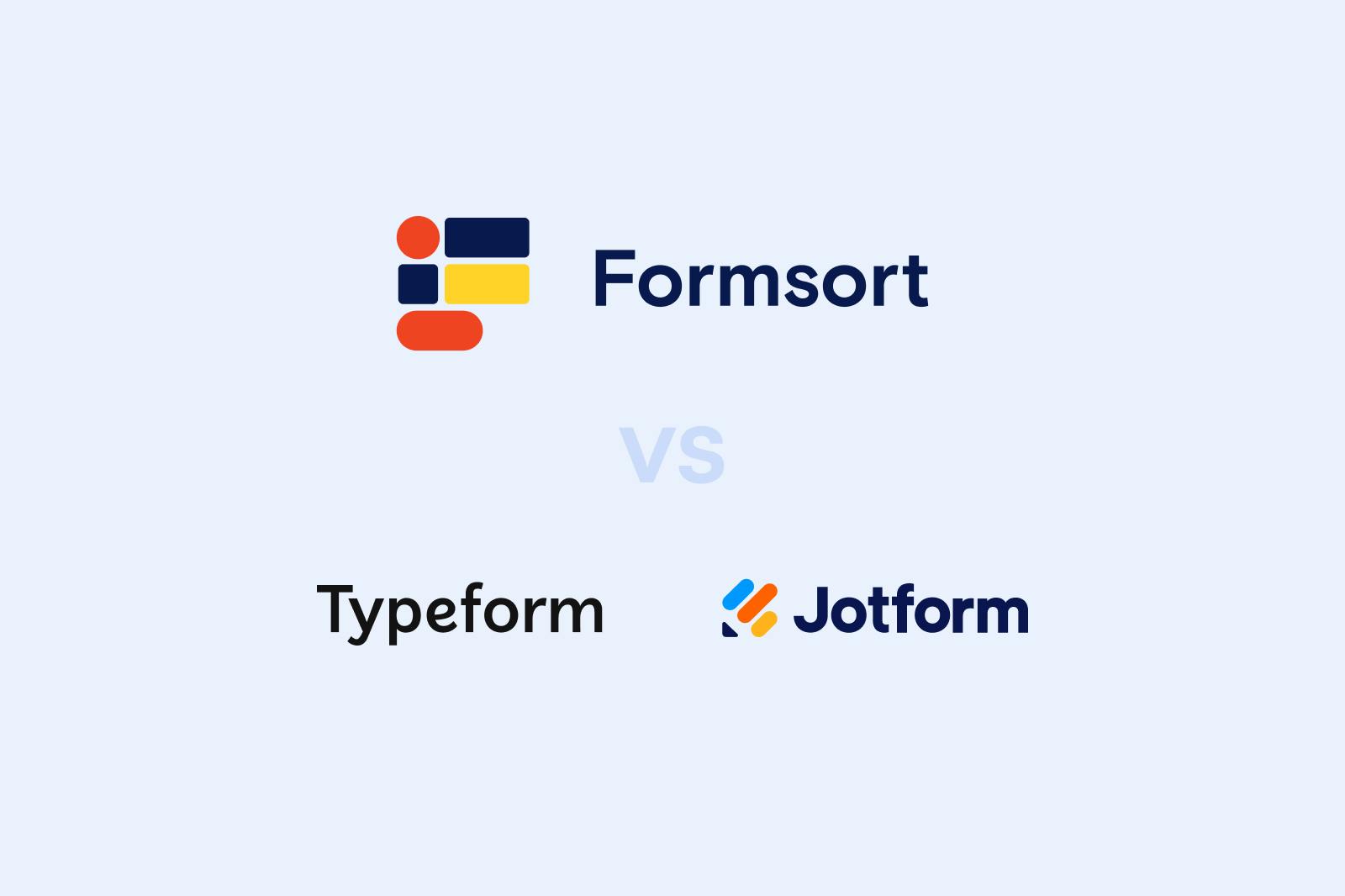 Understanding how Formsort compares to Jotform and Typeform
Given the number of form building solutions out there, teams often ask us, "How is Formsort different from a more basic form builder? How do I know if it's right for me?" 
TL;DR:
Formsort helps PMs and marketers build highly complex, customizable funnels that increase conversion by 20-45%. Our studio lets you build secure forms with advanced logic; customize the design to match your brand's look and feel; and integrate your form with your backend and favorite analytics tools (Segment, Fullstory, Google Analytics, etc.). Formsort's the closest equivalent to custom engineering on the market - without, of course, the dependencies on internal engineering.
Basic form builders like Typeform and Jotform are great for simple use cases like waitlist sign-ups. They're a step above Google forms, but you'll hit a ceiling pretty quickly. Many Typeform and Jotform users graduate to Formsort once they're ready to take greater control over their form's style, logic and testing capabilities.
Read on to learn more about each tool and decide which one is right for you.
How does Formsort compare to Typeform and Jotform?
Design & customization
Formsort's theme editor gives you full control over your flow design and ensures your forms align with your brand's design system. You can customize your layout, upload custom logos and fonts, and tailor the look of form components like progress bars and buttons. Once you've created a form, you can save it as a theme and iterate on it for future form use cases.
Typeform and Jotform have more guardrails in place, with pre-set layout options and fewer customizable components. For example, Typeform only allows one question per page, while Formsort lets you add multiple questions and customize the layout. Jotform does allow multiple questions per page, but it falls short in other areas (e.g. you can't customize buttons / progress bars). 
See an example of a form built on Formsort by Candid, and how that form would look on Typeform and Jotform.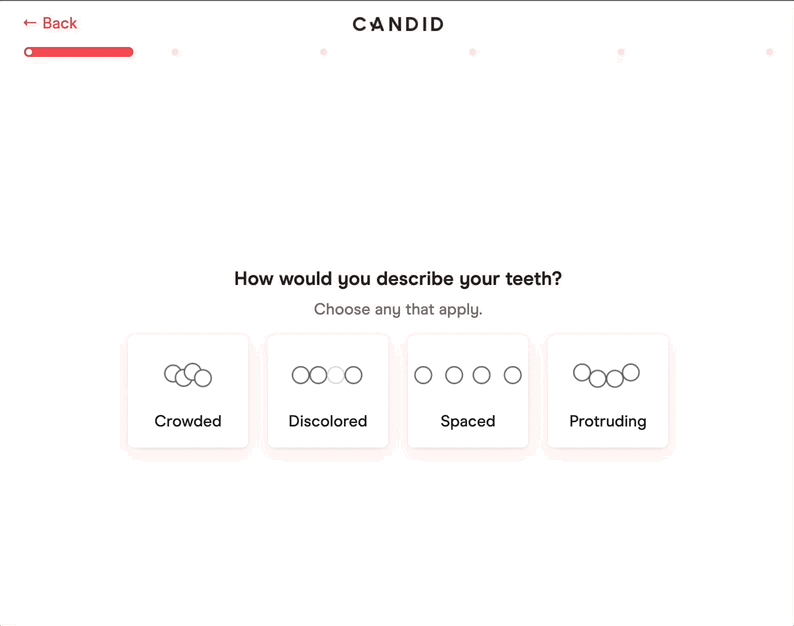 Example of form built by Candid using Formsort. Copyright Candid Care Co. All rights reserved.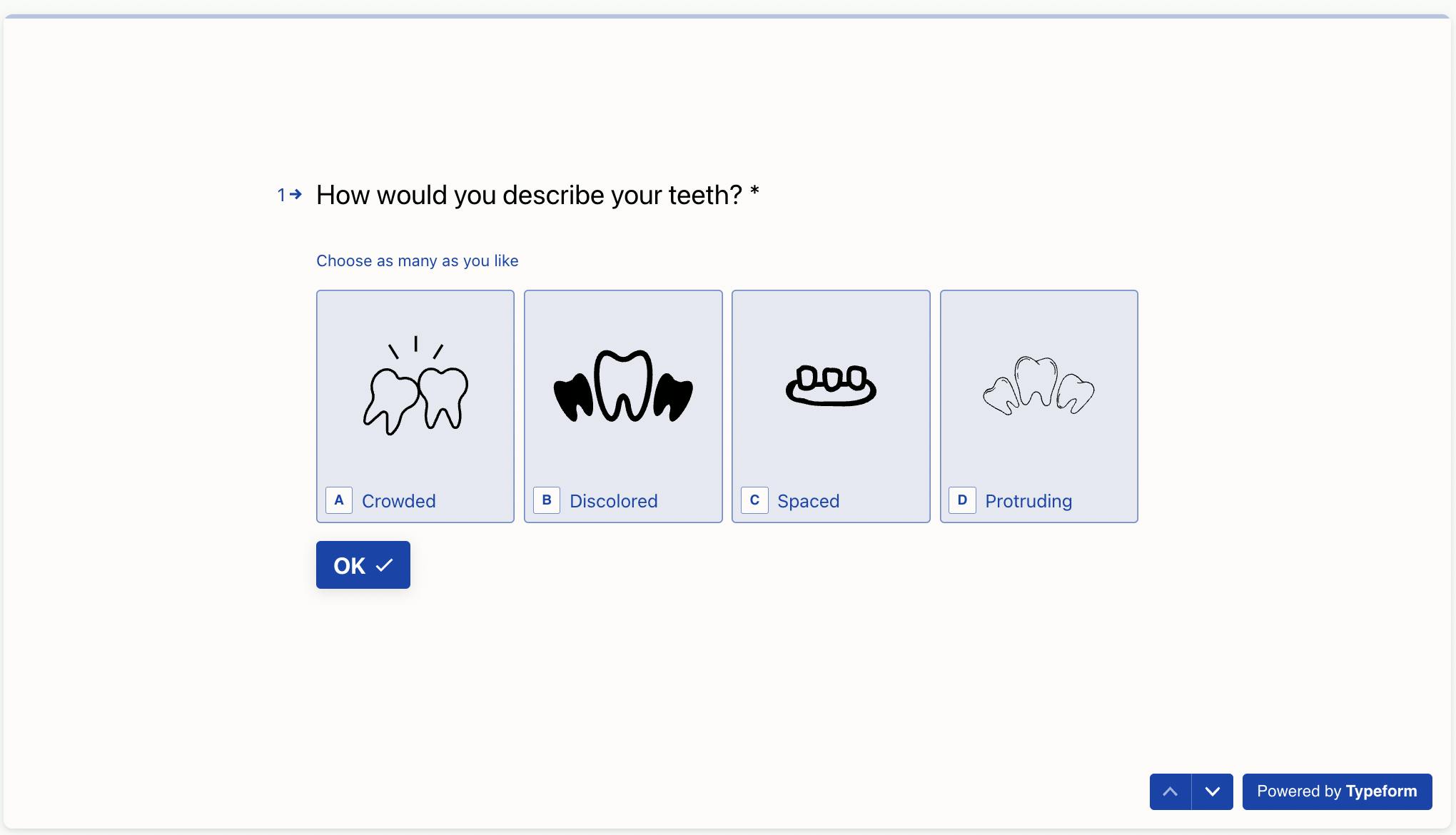 The same form built on Typeform. Stock images from Typeform.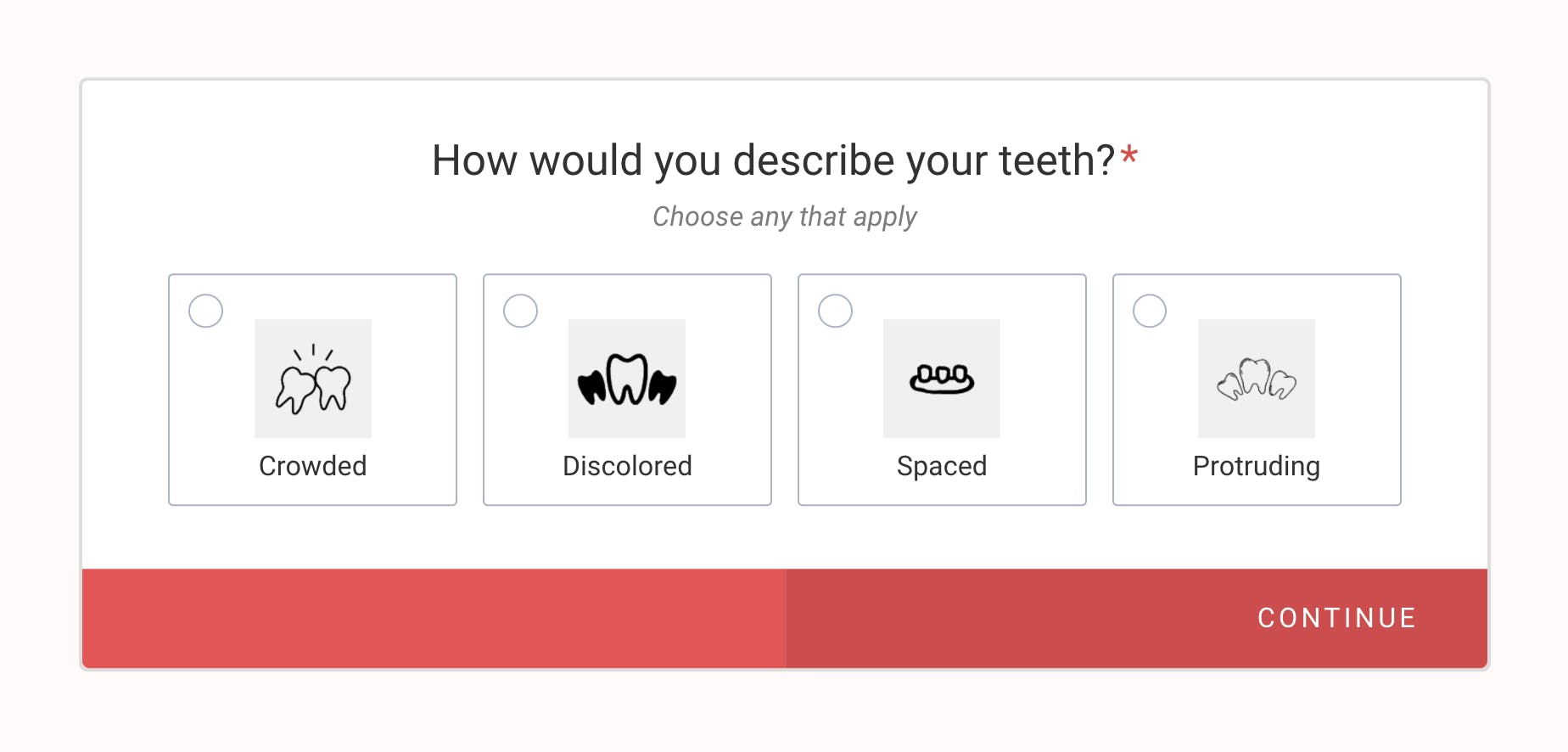 The same form built on Jotform.
Question types & logic
Form validation: Formsort's address and email question types will auto-confirm whether data inputs are valid. Address questions can leverage either Google or USPS data. Typeform and Jotform offer basic address validation via widgets, but don't leverage a native integration.
Variable types: Formsort offers many types of variables that Typeform and Jotform do not: API variables, calculated variables, external variables and custom question types. There's no limit to the types of questions you can ask your customers. 
Logic: Formsort's advanced logic means you have full control over the customer journey in your flows. You can incorporate conditional formatting that tailors a user's experience as they progress through the form. Typeform and Jotform are limited to basic "if, then" logic, which limits your control over the customer journey.
Handling data
Formsort doesn't store your data for the long term. We have native integrations with BigQuery, Redshift, PostgreSQL and more, so you can securely store customer data in your own database.
Formsort offers multiple ways to pass data into forms. This avoids repetition and personalizes the responder's experience by pre-filling form answers. Jotform only lets you pass data via URL parameters, and Typeform doesn't let you pass through any data at all. 
Formsort lets you access returning responder data and lets you choose how often you save data throughout the flow (at every step of the flow, upon completion, etc.). Jotform will send you returning responder data, but doesn't let you choose the save points. Typeform doesn't let you access returning responder data.
Testing
Both Formsort and Jotform offer split testing so you can experiment with multiple versions of a form and see which one results in the best conversation rate. Typeform doesn't have this capability. 
In case you need more advanced testing capabilities, Formsort has native integrations with several popular CDP and analytics tools like Segment, Google Analytics, Optimizely, Amplitude, etc. 
Support and expertise
Formsort offers all of its customers high-touch support. We understand the form building journey can be taxing and requires multiple iterations. Our team is there for you every step of the way. Typeform and Jotform limit support to their enterprise customers.
See table below for a more detailed comparison of each tool.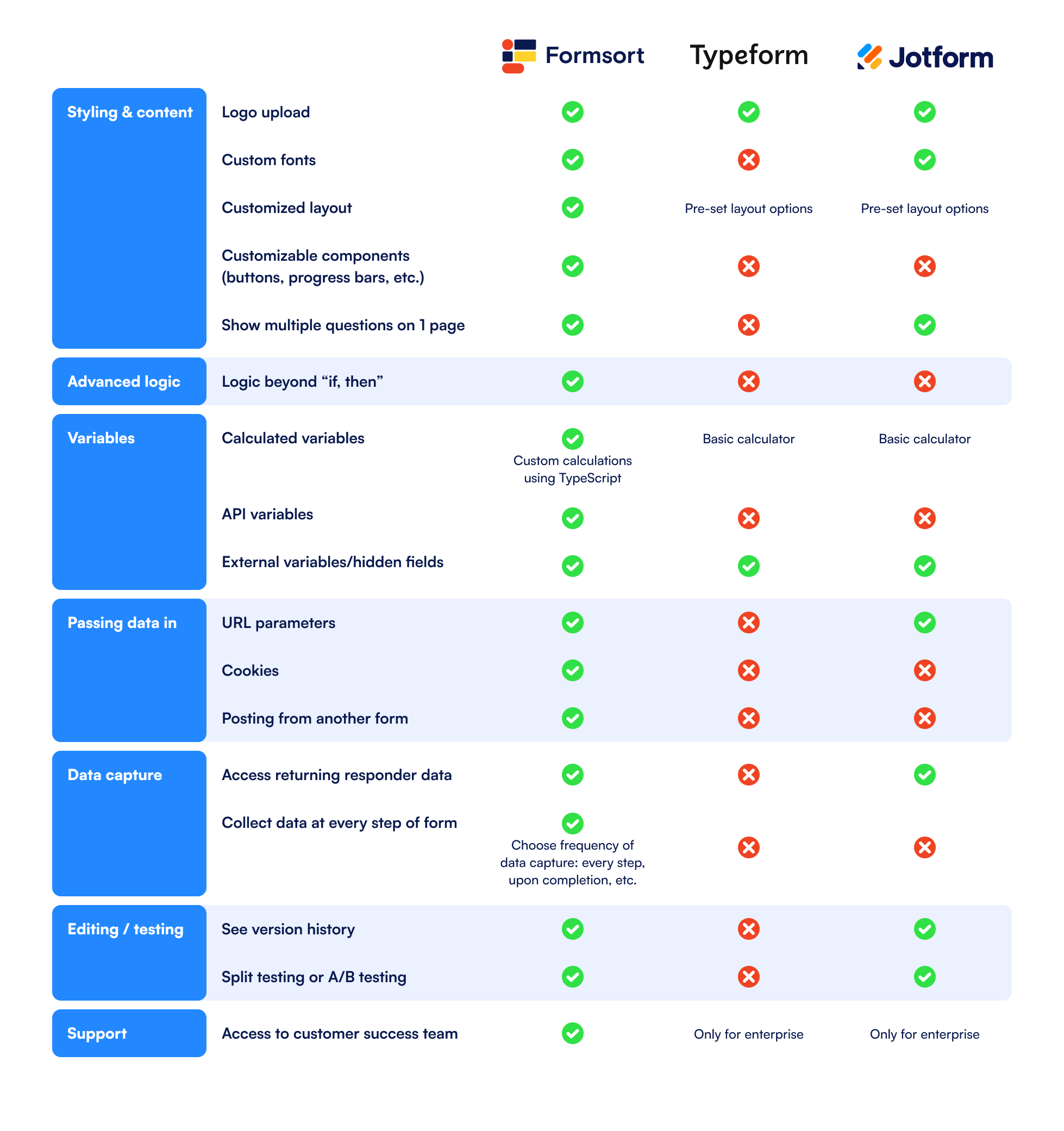 Which form builder is right for you?
Choose Typeform or Jotform if:
You're creating a simple, one-off form like a waitlist sign-up.
You're just getting started and don't need branded flows, form validation or advanced logic.
You aren't investing in performance marketing, and conversion rates aren't top of mind for your team.
Choose Formsort if:
You're investing in marketing and want to optimize conversion rates. 
You're building long-lived forms and need a tool that can meet the evolving needs of your fast-growing company.
You're a healthcare or financial services company that adheres to strict data security protocols.
You're looking for a team who will advise and support you along your form building journey.
Get in touch
Curious to learn more about Formsort and what we can do for your business? Check out this tool that shows some of our customization options or get started today!